The better the rubber lining on your pipes and equipment, the better your plant performs. With three of the largest rubber lining autoclaves in Australia, we can line new parts of almost any size or reline old ones to last.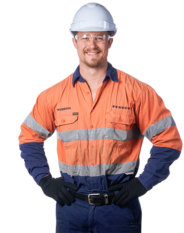 Talk to us about custom rubber lining
No matter what part you need lined, we can handle it. Talk to our team about your project today.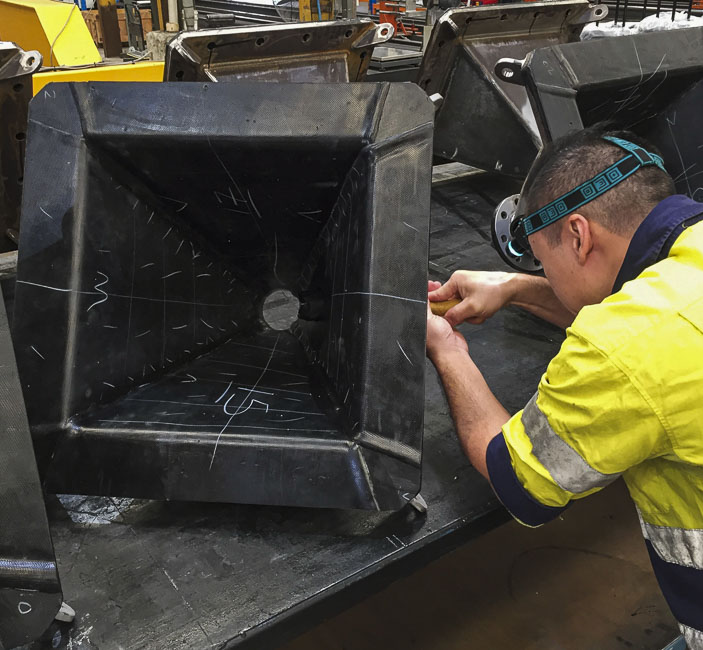 Any part. Any lining.
Pipes. Valves. Screens. Trommels. Chutes. Whatever the part—new and unlined, or old and in need of repair—our specialist technicians get it. You want quality rubber linings that last longer, no matter how abrasive or corrosive the application. Linings that are bonded properly and stay there.
That's why we offer a full range of wear-resistant and corrosion-resistant rubbers. Only the highest quality, from natural rubber, nitrile and butyl, to neoprene and EPDM. We'll even develop a custom formulation for you if you have a particularly harsh application.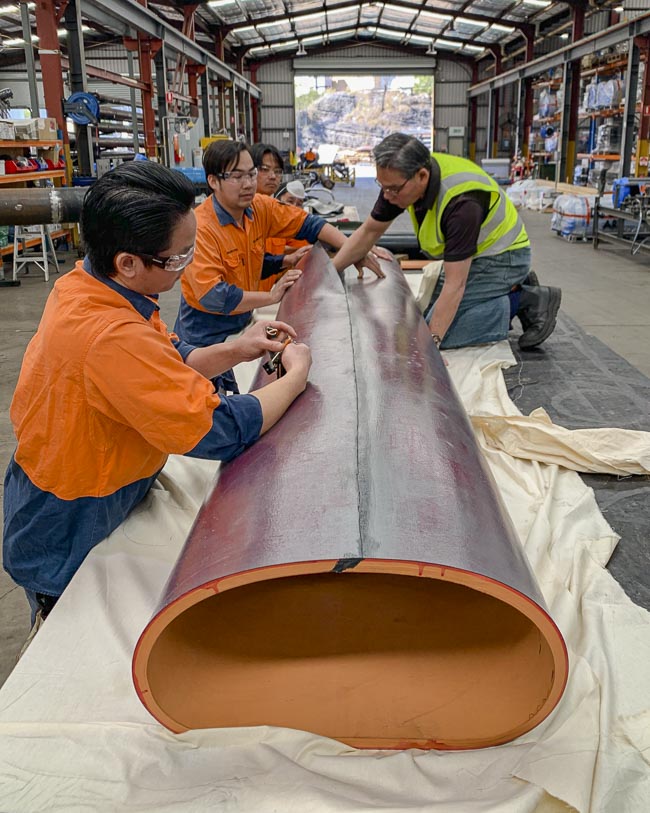 Rubber lining prepared and applied the right way
Our commitment to detail and quality is clear to see in our workmanship. From the moment we get your spool or part into our workshop, our workshop team treats it as if it were our own. If we're refitting, we blast the old liner out, inspect the substrate and carry out any fill welding and repair work. And we do it with meticulous care.
We then blast and prime an internal layer, apply the rubber lining, and make sure it's properly bonded. This way, you can be sure your rubber lining won't debond. After external blasting and painting, your part is plant-ready.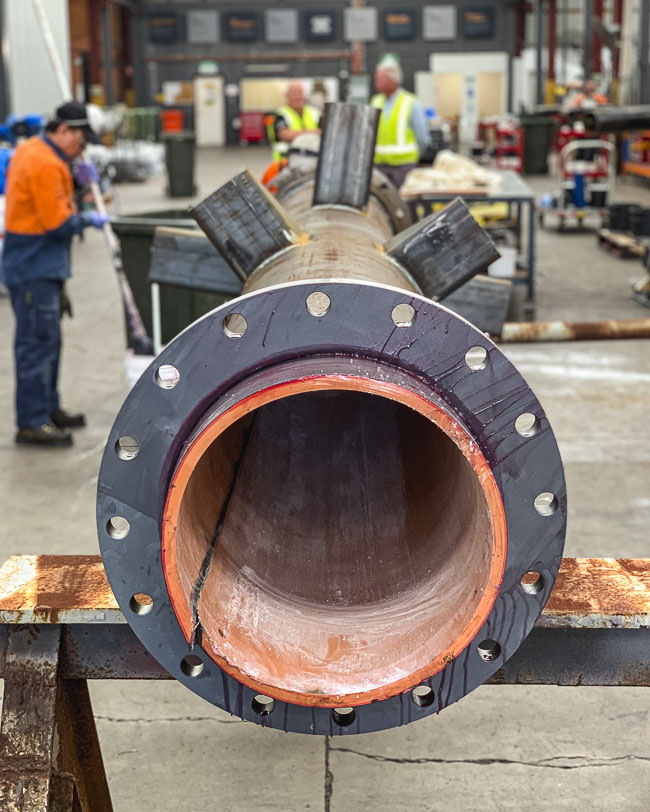 Quick turnarounds on both glued and vulcanised linings
Whether your application demands precured rubber that has to be cold glued, or uncured rubber that must be hot vulcanized, our workshop can handle everything. Just as we can line large parts, we can handle large volume project work. And we're renowned for our quick turnarounds.
We're quick because we do it all in-house. Along with Australia's largest autoclaves, we've got cutting, machining, fabrication, lining, and blast and paint, all under one roof. All ISO 9001 certified.
How our rubber lining process works:
1. Tell us what you need
Talk to us about your application and the failure mode of your current rubber lining.
2. Choose the right solution
Together, we'll review your situation and help you choose the best lining option for your application and plant.
3. Get the job done
We complete the work in our workshop. Your rubber-lined parts will arrive on-site ready to install, on time, to spec, and made to last.