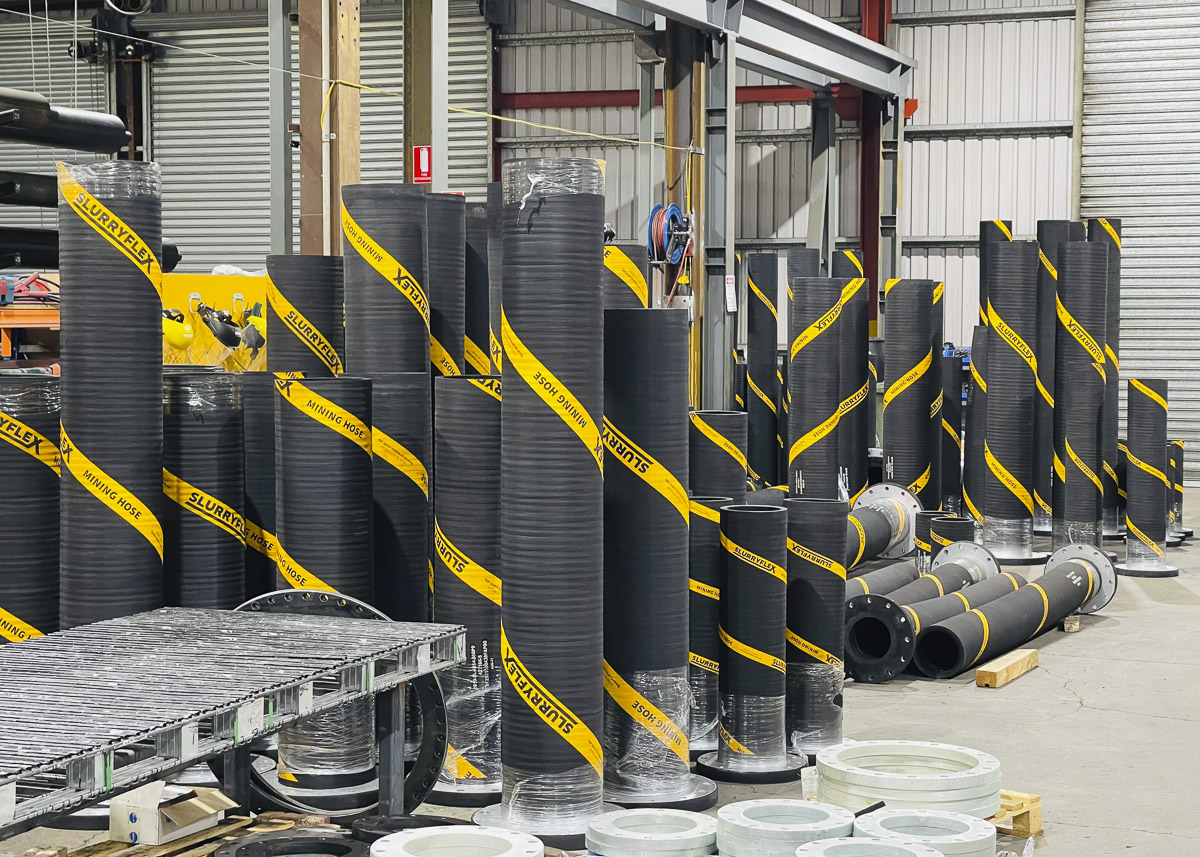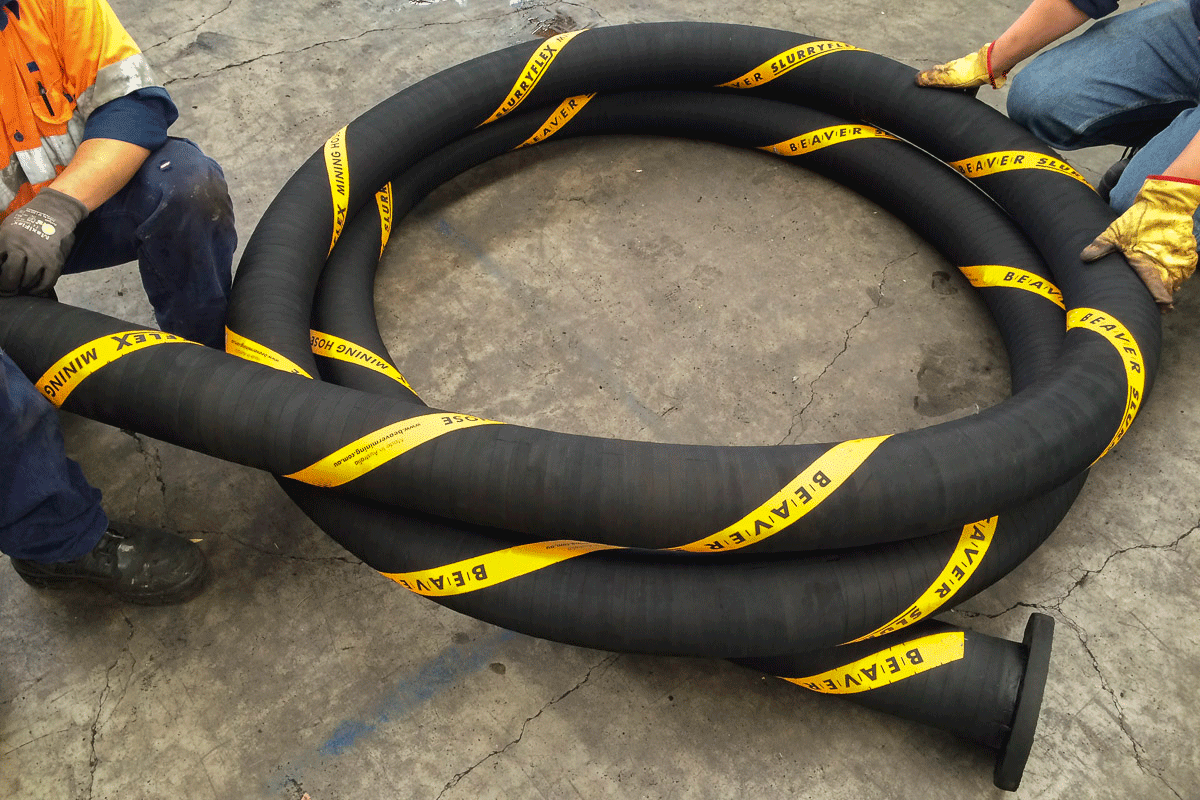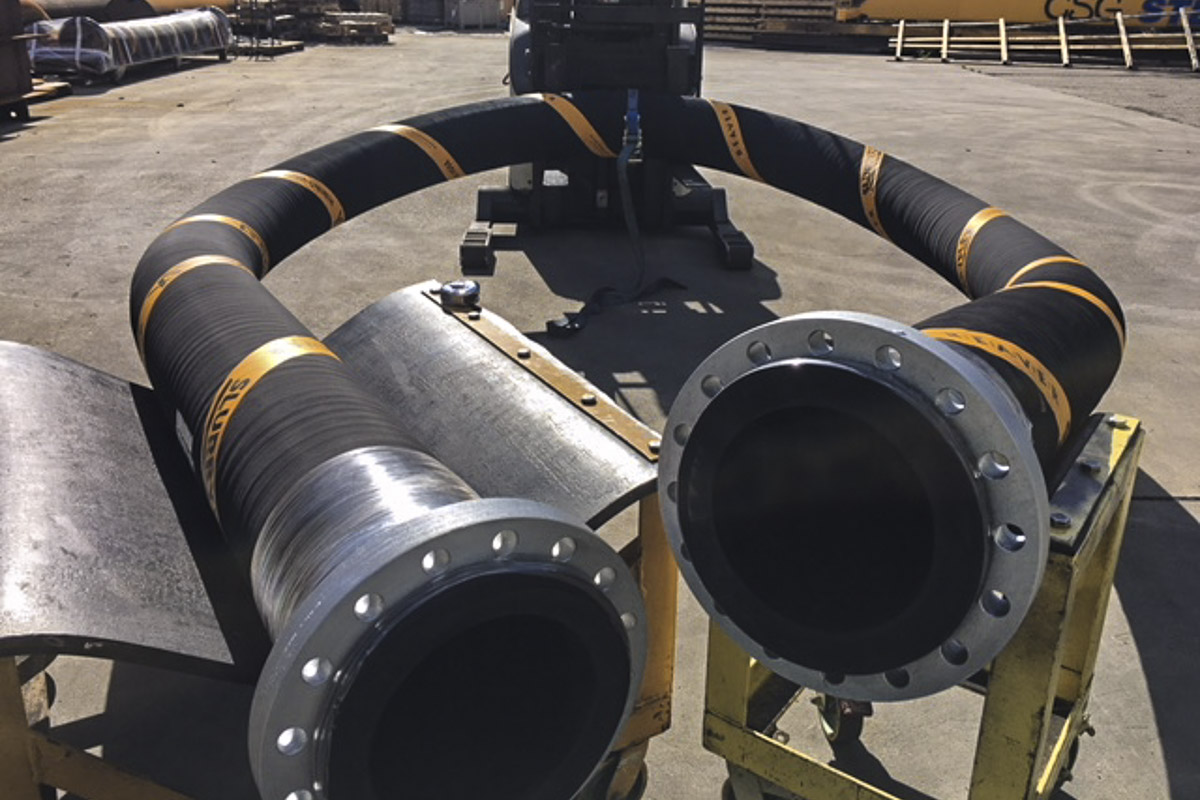 We worked with design engineer Hatch to define the piping specification for the gravity circuit. Their team needed pipework that could cope with two engineering challenges:
1. Significant thermal movement from the HDPE gravity launder pipe. In this case, up to 420mm of movement in operation.
2. Severe wear from the very coarse, sharp magnetite iron ore slurry.
We suggested they look at a super flexible, abrasion-resistant mining hose that can handle that level of movement and withstand severe wear conditions.
They chose Slurryflex SF Series mining hose, which is perfect if you're dealing with thermal movement, tight geometry, or misalignment in plant pipework. Hatch decided on this mining hose because it's the only slurry hose available that can reach a bend radius of 4-7D.
Over a period of 22 weeks, involving 8,000 hours work, our Brisbane manufacturing team built 702 Slurryflex SF hoses for the project and delivered them to site on schedule ready for installation.