Knife Gate Valves Products
How we help you choose the right valves:

1. Tell us what you need
Talk to our experts about your application, which valves and controls you need, and any repair or maintenance concerns.

2. Choose the right solution
We'll do all the analysis, discuss the options with you, and make a recommendation—the valves we'd choose in your shoes.

3. Get the job done
Get the right valves for the job, fitted out, tested, and ready to install. We've got your back with ongoing repairs and maintenance.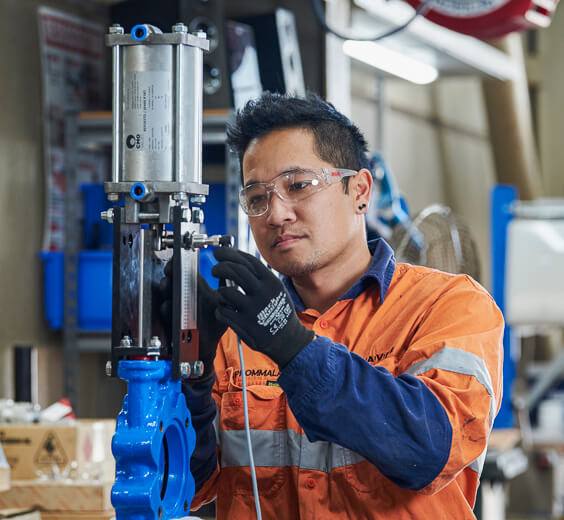 Complete valve packages, ready to go.
We're more than just a valve supplier. You can use our experience and technical expertise to make sure you get the right valve for the job. Our specialists can even design the whole control system to go with it.
Need your valves fitted out with actuators and controls? We design and build plug-and-play valve packages. All assembled, calibrated, and tested in our Perth workshop so they arrive at your plant ready to go.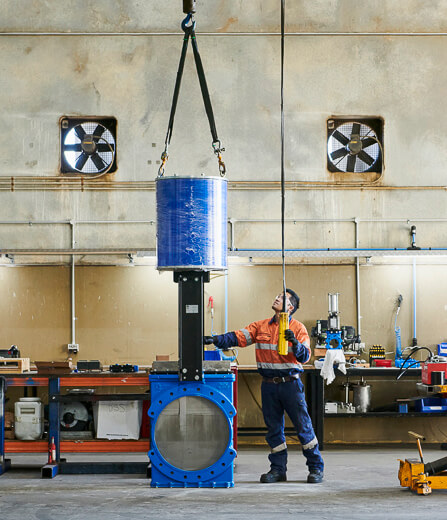 Get the right valve for your application
Knife gate valves are designed for reliable isolation in piping systems containing slurries and other viscous or corrosive fluids. We have the complete range for any application including slurry, pulp and paper, viscous fluids, dirty water, waste water and dry powder.
Talk to us about your application and we'll recommend the right valve for the job - the one we'd choose in your shoes.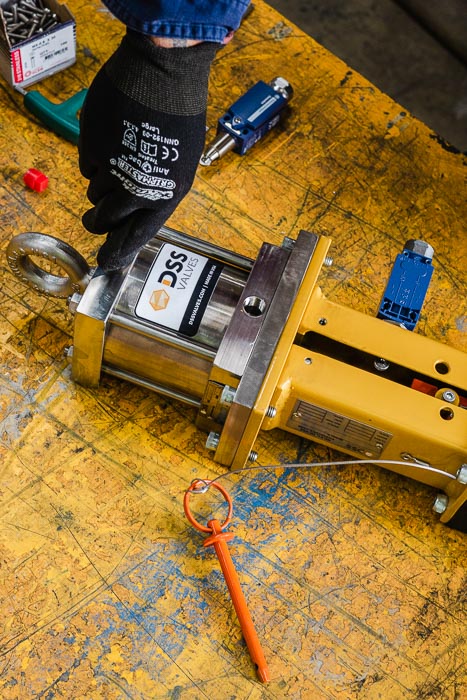 Dealing with problem knife gate valves?
Fed up with replacing the same problem valves over and over? Whether they're leaking, passing, jammed, or just not closing, we've seen it all. Stop hitting them with a sledgehammer and talk to us. We'll walk you through the issue to find the root cause.
Our valve specialists will want to know things like the media you're dealing with, and how abrasive or corrosive it is. We'll consider pressure, temperature, cycle frequency, how it's operated, and fail positions. So you can find smarter fixes and eliminate maintenance headaches.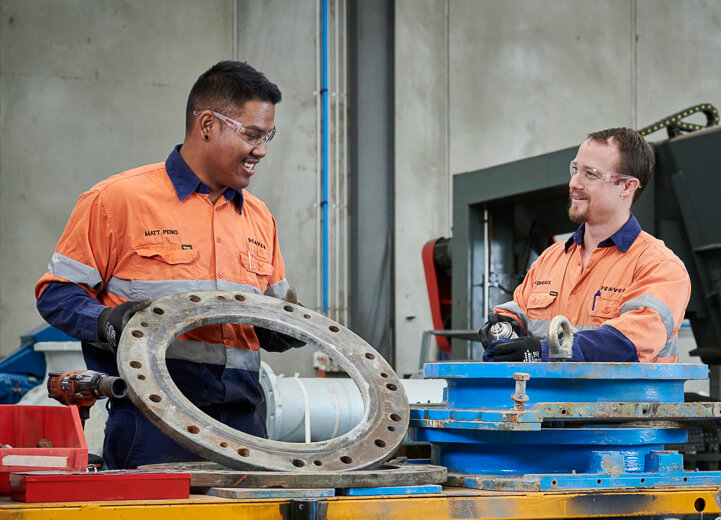 Get more value out of your valves with repairs and maintenance
We help you extend the life of your valves to maximise lifetime value. If it makes more sense to repair a valve rather than replace it we'll let you know, then take care of your repairs in house.
Your valve will arrive back on site good as new and ready to go. And we can even make your life easier by helping you create a maintenance plan.