Knife Gate Valves Products
How we help you choose the right valves:

1. Tell us what you need
Talk to our experts about your application, which valves and controls you need, and any repair or maintenance concerns.

2. Choose the right solution
We'll do all the analysis, discuss the options with you, and make a recommendation—the valves we'd choose in your shoes.

3. Get the job done
Get the right valves for the job, fitted out, tested, and ready to install. We've got your back with ongoing repairs and maintenance.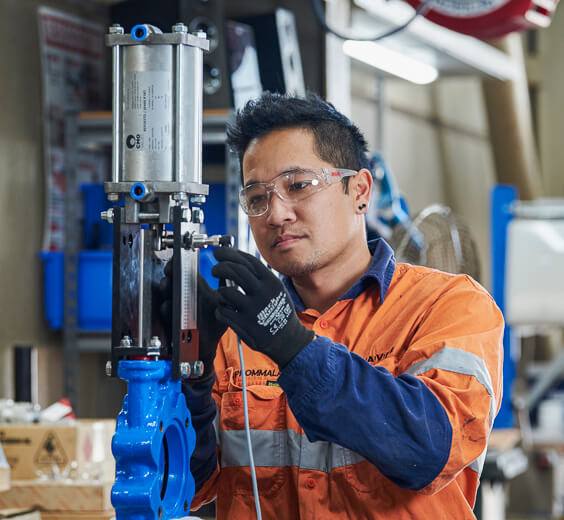 Complete valve packages, ready to go.
We're more than just a valve supplier. You can use our experience and technical expertise to make sure you get the right valve for the job. Our specialists can even design the whole control system to go with it.
Need your valves fitted out with actuators and controls? We design and build plug-and-play valve packages. All assembled, calibrated, and tested in our Perth (Australia) workshop so they arrive at your plant ready to go.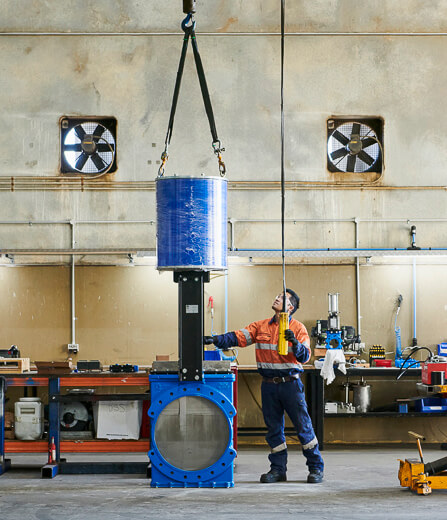 Get the right valve for your application
Knife gate valves are designed for reliable isolation in piping systems containing slurries and other viscous or corrosive fluids. We have the complete range for any application including slurry, pulp and paper, viscous fluids, dirty water, waste water and dry powder.
Talk to us about your application and we'll recommend the right valve for the job - the one we'd choose in your shoes.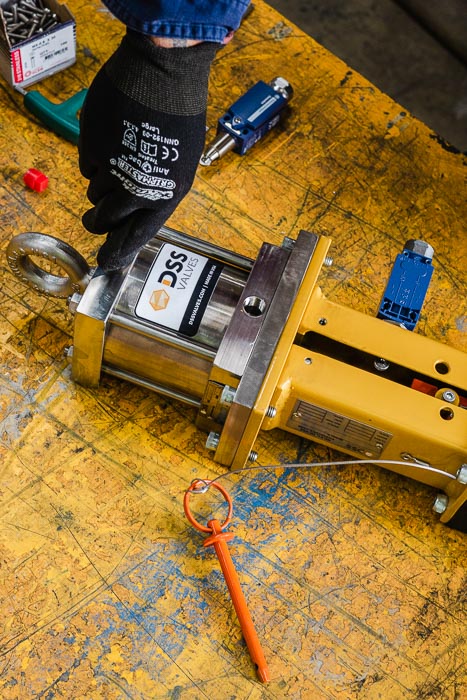 Dealing with problem knife gate valves?
Fed up with replacing the same problem valves over and over? Whether they're leaking, passing, jammed, or just not closing, we've seen it all. Stop hitting them with a sledgehammer and talk to us. We'll walk you through the issue to find the root cause.
Our valve specialists will want to know things like the media you're dealing with, and how abrasive or corrosive it is. We'll consider pressure, temperature, cycle frequency, how it's operated, and fail positions. So you can find smarter fixes and eliminate maintenance headaches.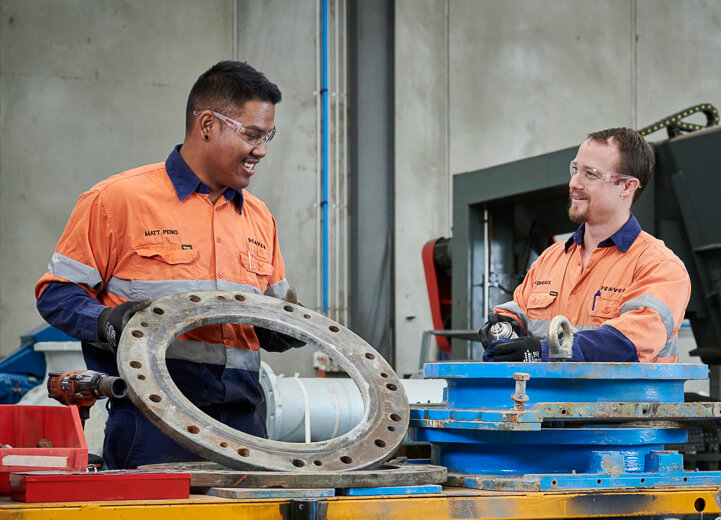 Get more value out of your valves with repairs and maintenance
We help you extend the life of your valves to maximise lifetime value. If it makes more sense to repair a valve rather than replace it we'll let you know, then take care of your repairs in house.
Your valve will arrive back on site good as new and ready to go. And we can even make your life easier by helping you create a maintenance plan.
FAQ
Can you supply knife gate valve packages for large projects?
We manufacture and supply large valve packages throughout Australia and the world. We can provide any number of valves, from small quantities through to large valve packages.
I need a fast turnaround time, can you help?
Yes, we stock a large range of valves in our Australian workshop. Let us know when you need your products by and we'll do our best to supply them by your deadline. Lead times do vary depending on the exact valves you require.
Learn more
What is a knife gate valve used for?
A knife gate valve is designed to address specific challenges in industrial environments and applications where the fluids contain solids. They effectively handle "dirty" media such as slurry containing solids and are used to isolate process flow in industries such as mineral processing. Knife gate valves are to be used in a fully open or fully closed position.
How does a seated knife gate valve work?
The "gate" in a knife gate valve moves up or down and can be actuated by a handwheel, gear operated, pneumatic, hydraulic or electric actuator. When in a fully closed position, flow is effectively isolated by a tight seal between the gate and the seat (seated knife gate valve).
A generic knife gate valve has a beveled gate which functions like a knife whilst the valve is closing. This creates a more positive contact between the gate and the valve seat even in the presence of fluid with solids.
Are knife gate valves bi directional, allowing flow to go through the valve in either direction?
Knife gate valves can be either uni directional or bidirectional. There are pros and cons to each and it's important you select the right directional knife gate valve for your application. Browse our website to find a model of knife gate valve suited to you.
When would you use a knife gate valve?
Knife gate valves are suited to isolating fluid containing solids such as slurry.
What actuator options are available for knife gate valves?
There are a variety of options for actuating a knife gate valve, including a manual handwheel, gear operated, pneumatic (air pressure), hydraulic and electric actuators.
What materials are knife gate valves made from?
Commonly used material for the valve body include cast / ductile iron, stainless steel and carbon steel. The gate itself is typically constructed out of stainless steel and can vary in thickness. The seat of the valve can either be metal (metal (stainless) seat may also have an overlay or coating to extend the seat life in abrasive applications) or EPDM, PTFE, or natural rubber (soft). Find your preferred model of knife gate valve on our website.