How we help you choose the right hose:

1. Tell us what you need.
Tell us about your application. What do you want to achieve? What problems do you need to overcome? Let's work back from there.

2. Choose the right solution.
Weigh up the options. We'll do the analysis, discuss the options with you, and recommend the right hose—the choice we'd make in your shoes.

3. Get the job done.
You get your hose delivered to site, on time, and to spec. We've got your back all the way, including installation and commissioning.
Premium dredge hose, built to last
Our Slurryflex dredge hose is Australian made and built to last from premium quality rubber. If you're working in a high-wear, highly corrosive or severe environment, we can custom engineer the right dredge hose for you.
Because we manufacture here in Australia we can handle short lead times. And you know you're getting quality local craftsmanship backed by ISO 9001 certification.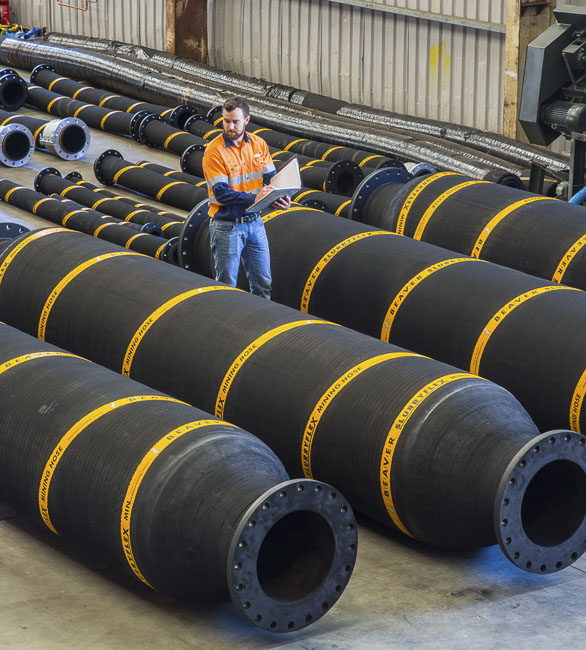 Trusted by dredging contractors
Whether you're replacing worn hose or fitting out an entire new dredge, we have you covered. We can help you choose the right replacement hose or design an entire floating pipeline.
Our dredge hose is proven in real conditions and trusted by contractors all over Australia for its flexibility and durability. Suction hose, discharge hose, trunnion hose, floating hose - we have the full range.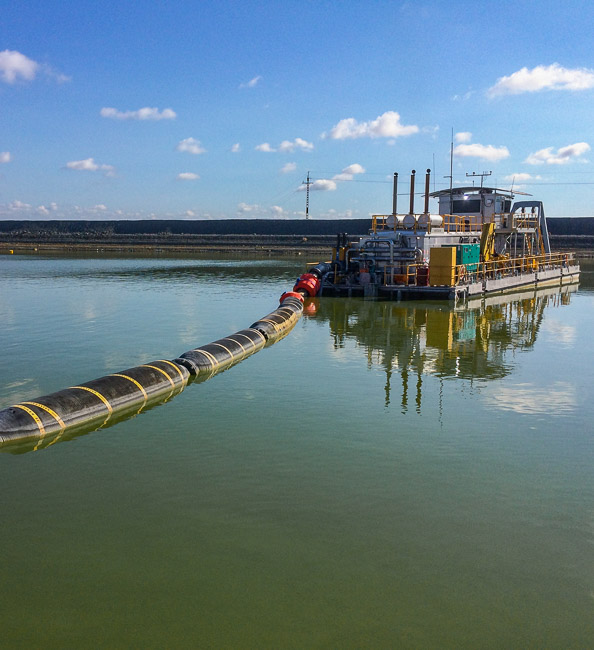 Proven in mining and tailings applications
We know just how abrasive mineral sands are. That's why we designed Slurryflex dredge hose with a thicker liner. If you're dealing with your current hoses wearing out too fast, talk to us about custom materials to extend wear life.
Designing a dredge for a tailings dam? Tell us about your challenges, including corrosive and acidic media. We'll recommend, design, and build a custom hose to suit your project.