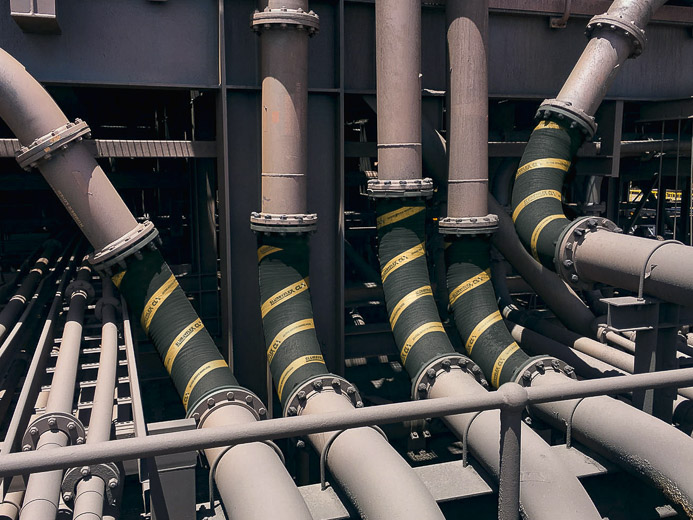 Premium slurry hose, made in Australia
Australian mine sites have relied on our high-quality slurry hose for more than 20 years.
We've invested in research, development, and testing to make Slurryflex the longest-lasting, most flexible slurry hose on the market. And with the largest hose manufacturing facilities in Australia, we can supply to projects of any size, anywhere in the world.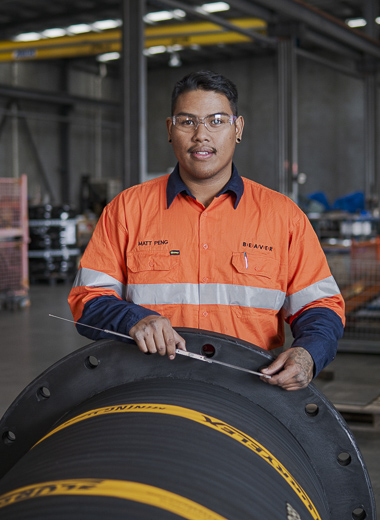 Custom built for you
Every hose is custom made to your specifications. We help you choose the right hose material, lining, and flanges or other end connections. Your hose is then hand built by our experienced technicians.
If you're dealing with severe applications or highly abrasive slurry, we have a hose to suit. Tell us about your application and we'll recommend the right hose for the job.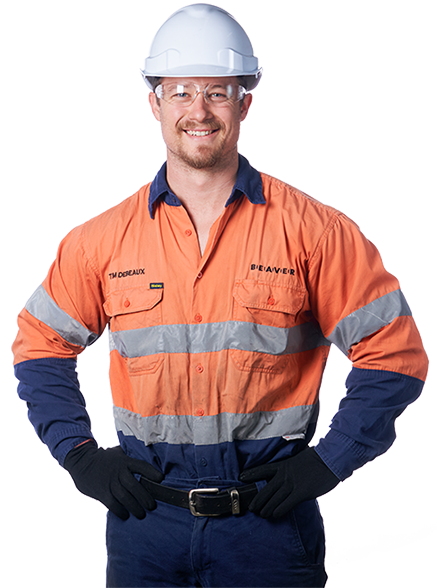 More uptime. Less maintenance.
Tired of bandaging leaking pipes and dealing with maintenance headaches?

Our slurry piping audits make it easy for you find the right fixes and improvements for your plant.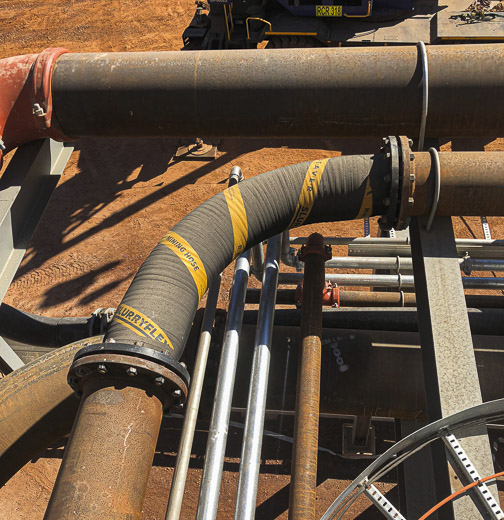 Avoid shutdown headaches
What do you do when a replacement spool just won't fit during a shutdown? Bandage up the old one and cross your fingers?
Replacing steel bends with hose is much easier. Flexible rubber hose is easy to handle and can be bent and stretched into place, saving you time and money.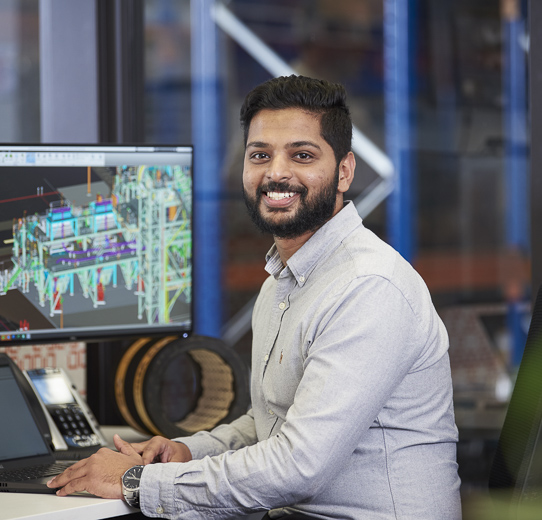 Design with confidence
Designing a new plant or pipeline? Tap into our expertise. We help you select the right hose so you can design with confidence. You get peace of mind knowing everything will fit properly during install and work perfectly the first time.
With flexible rubber hose you have greater design tolerance than with rigid piping, so you'll avoid expensive install dramas where things just don't fit.