Severe Wear Ceramic Hose Products
How we help you choose the right hose:

1. Tell us what you need.
Tell us about your application. What do you want to achieve? What problems do you need to overcome? Let's work back from there.

2. Choose the right solution.
Weigh up the options. We'll do the analysis, discuss the options with you, and recommend the right hose—the choice we'd make in your shoes.

3. Get the job done.
You get your hose delivered to site, on time, and to spec. We've got your back all the way, including installation and commissioning.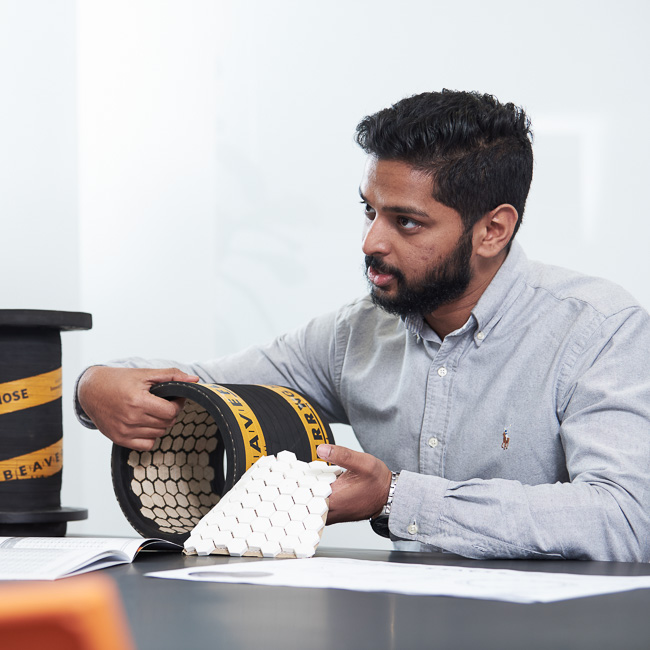 Made for the most severe slurry applications
Our Slurryflex CLX ceramic lined hose combines impact absorption and flexibility with high wet sliding abrasion resistance. Which means you get a hose that lasts longer, even in the most severe slurry applications.
 
We integrate high-wear alumina ceramic tiles right into the rubber for durability. With 1000s of these hoses in service, we've never had a tile debond! And as the first people in the world to make ceramic hose this way, we've had the most time to perfect the design and manufacturing process.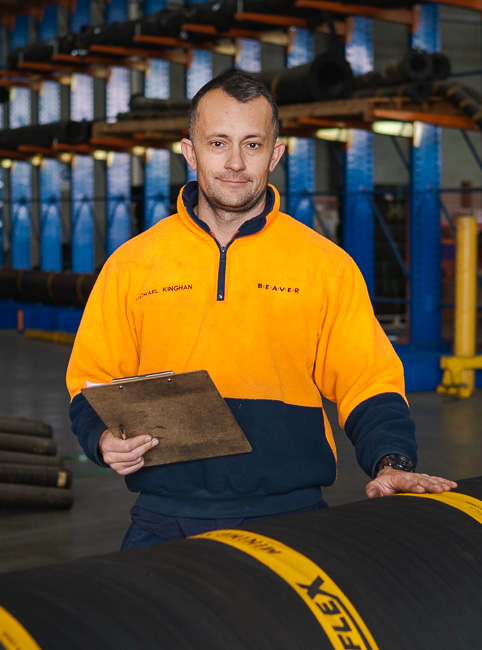 Australian made quality you can rely on
Every Slurryflex hose is made in Australia by our highly trained, skilled technicians. We use premium materials and build each hose by hand with meticulous care, so you can count on it to last longer.
No matter how large your project is, we can handle it - our mining hose manufacturing facility is the largest in Australia and ISO9001 certified. With a secure local supply chain you get shorter turnaround times and less risk.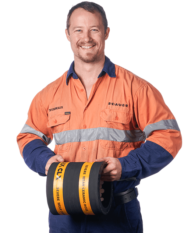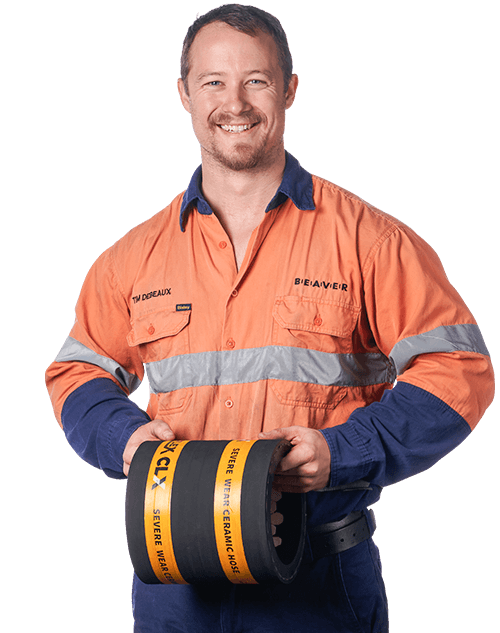 Improve plant uptime and efficiency
Our slurry piping audits help you find practical fixes for high wear areas. Say goodbye to unplanned shutdowns.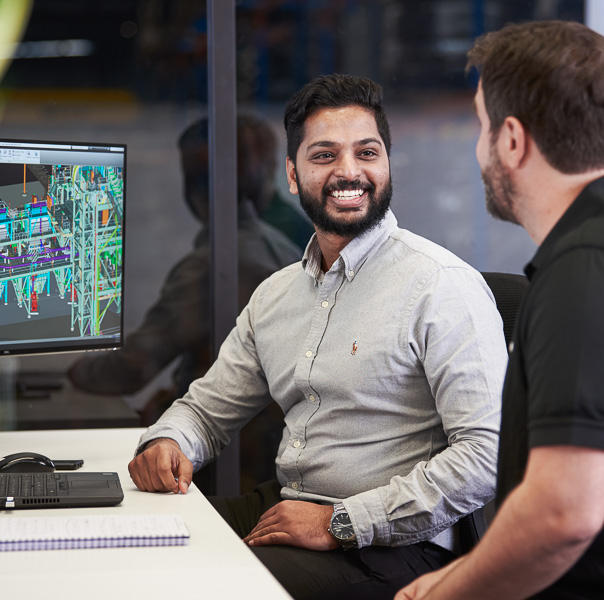 Designing a plant with high wear areas?
Worried about wear problems in a new processing plant? Regular hose or lined pipe spools just won't cut it. By selecting ceramic lined hose for high impact areas, you can design a modern, best practice plant with confidence.
 
Your hose is custom designed and built to suit your project, so it fits perfectly and is easy to install. No commisioning headaches and no delays.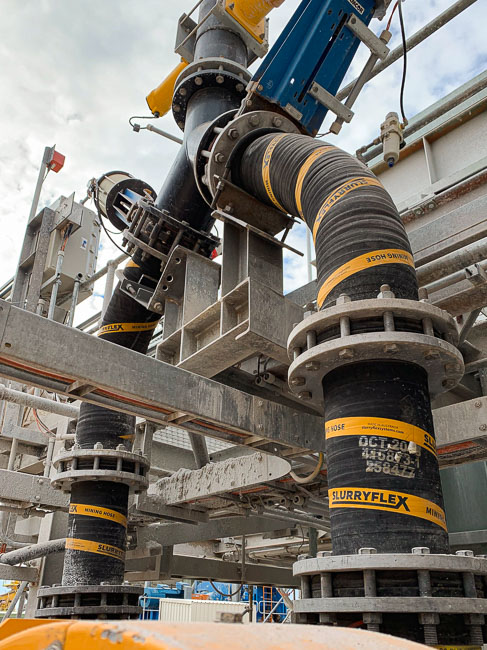 Fix problem pipe spools for good
If you're frustrated by slurry piping that constantly wears out, we can help. Severe wear ceramic hose can eliminate unplanned shutdowns. No more bandaging leaking pipes and no more replacing the same bends over and over.
When tested in tough conditions, our ceramic lined hose lasts 5 - 10x longer than regular rigid piping. Our customers can now stick to their shutdown schedule and get on with looking after other parts of the plant.