How we help you choose the right valves:

1. Tell us what you need
Talk to our experts about your application, which valves and controls you need, and any repair or maintenance concerns.

2. Choose the right solution
We'll do all the analysis, discuss the options with you, and make a recommendation—the valves we'd choose in your shoes.

3. Get the job done
Get the right valves for the job, fitted out, tested, and ready to install. We've got your back with ongoing repairs and maintenance.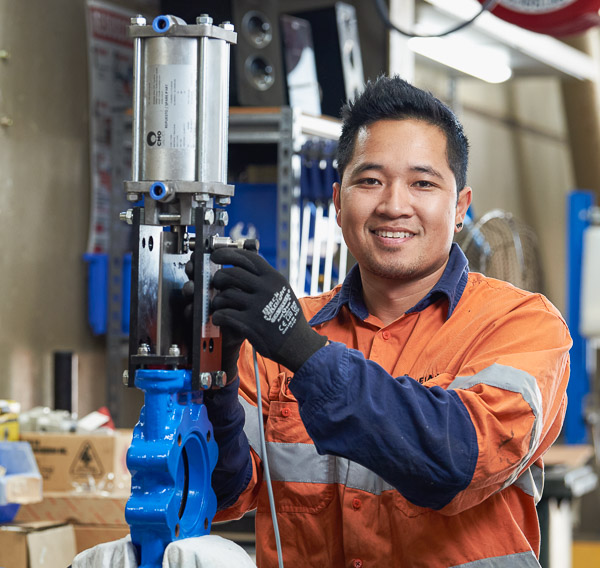 Actuators. Fitted. Tested. Ready to go.
We have the full range of actuators for you to choose from. And our valve automation experts can fit the actuators to your valves in our Perth workshop. No matter how large your project is, we can supply and build it.
The complete valve automation package will be fitted out, tested, and tagged with care. And everything will arrive at your site connected up and ready to install. No install hassles, just quality workmanship you can rely on.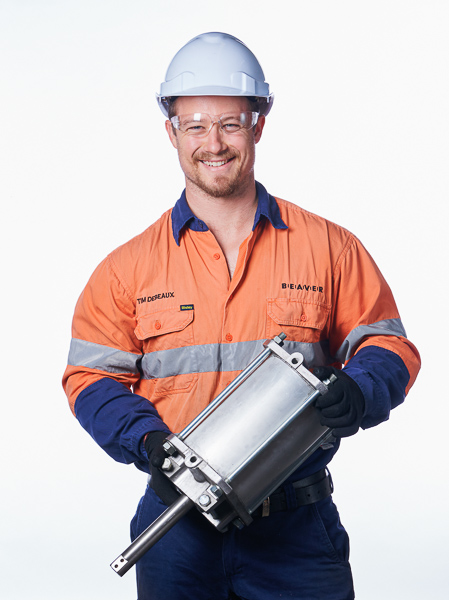 Find the most reliable solution
Select the right actuator for the job—we'll help you consider everything. If your control system is electric, pneumatic, or hydraulic. Whether you need local or remote controls via PLC. The right failsafe system—fail open, closed, last, or indeterminate.
There's a lot to think about. Whatever your valve application, we help you find the safest and most reliable actuation solution from our range.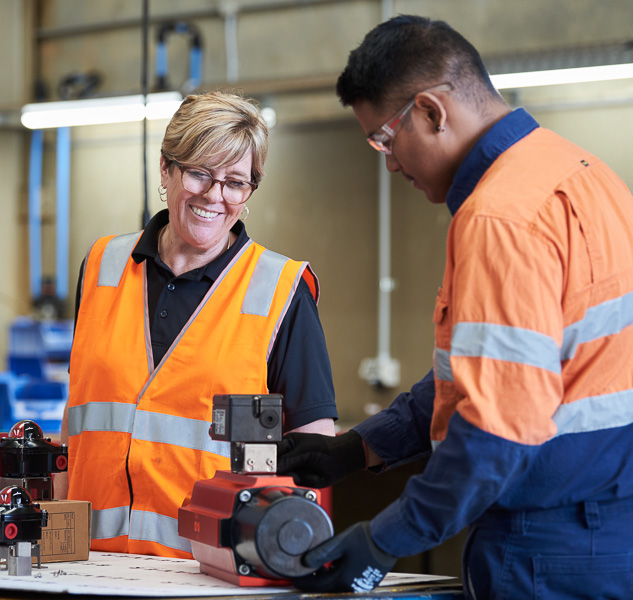 How to select the right actuator
You have lots of variables to work through to properly actuate a valve. What's the power source, and do you need a quarter turn, linear, or rotary actuator? How will your actuator be mounted to the valve, and are there space limitations?
You need to decide where to mount instrumentation. Safety lockout mechanisms. Hazardous zone requirements. Material and coating specs. Talk to us about your project and get practical advice based on our years of experience in valve actuation.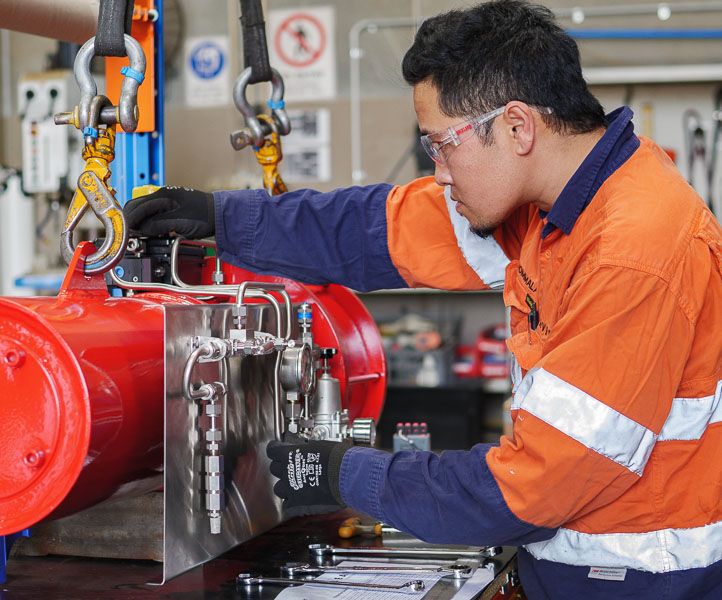 Make complex automation easy
If you're designing a complex flow control system, we can help with valve control panels. Get all of your valves, actuators, pneumatic, hydraulic, and electric systems neatly hooked up to one control panel. We work with you to design and build the whole thing. Finished, tested, and ready for easy installation on your site.