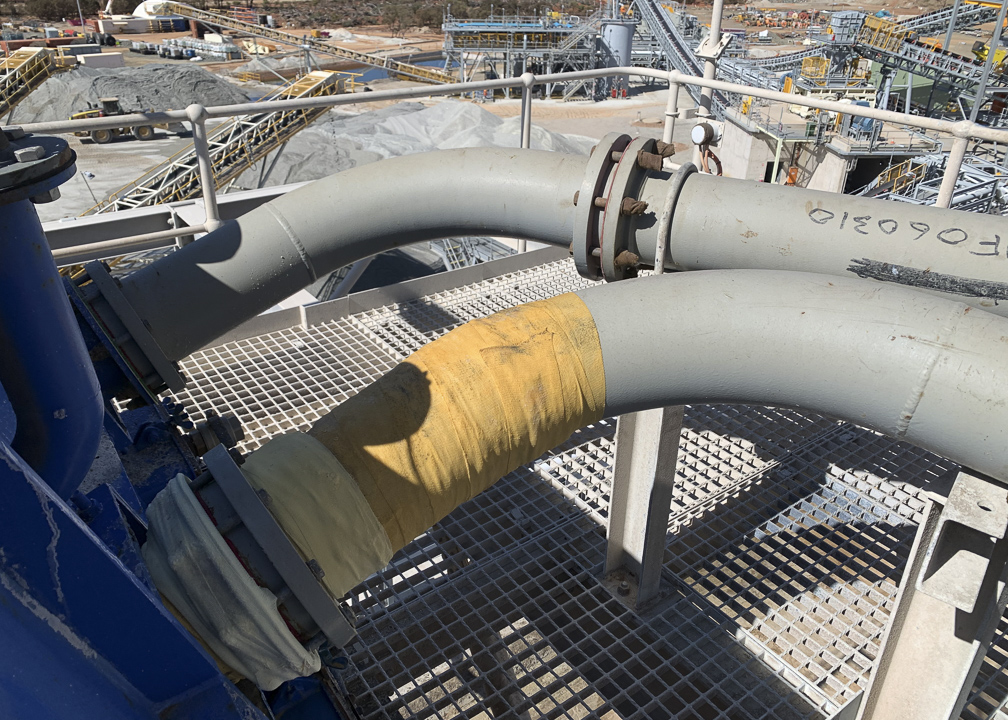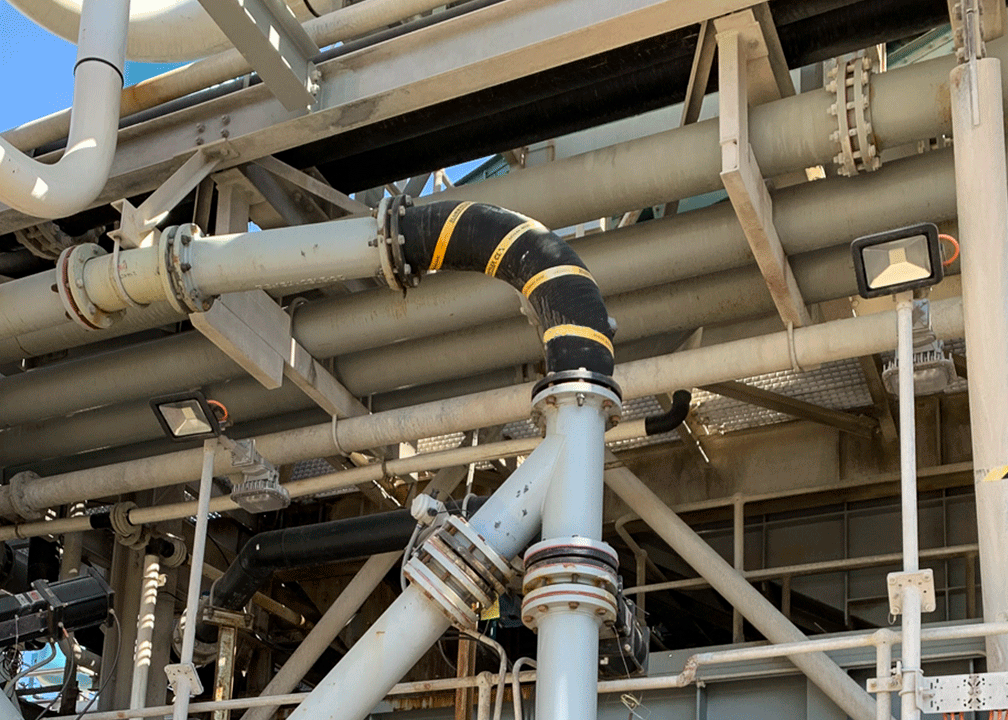 Located in the Goldfields region of Western Australia, the mine produces lithium spodumene concentrate. The slurry is some of the most coarse, abrasive slurry found in mining.
The maintenance team were frustrated. Every time they fixed a leaky elbow spool, another one would blow out in a different area of the plant.
So they got in touch with us. We provided some advice on how to redesign the problem bends with more durable spools.
We recommended they trial a Slurryflex CLX ceramic-lined hose bend on the coarse classifier line to see how it performed.
We custom manufactured the new trial bend with ceramic-lined tiles embedded along the outer arc, then shipped it to site where it slotted easily into place. They let the hose run and were surprised when it was still going strong more than 12 months later.
Two years on, they've upgraded to Slurryflex CLX ceramic-lined hose throughout other high-wear areas of their plant. It's freed up time for the maintenance team, who can 'set and forget' those sections of slurry piping, instead of bandaging leaking elbows every few weeks.