You need accuracy, reliability, and certainty in your plant.  With a Slurryflex Wear Monitor built into your mining hose, you can know precisely how much liner is left and plan ahead for replacement.  It reduces the chance of shutting down a line, disrupting operations, and impacting productivity. It's also safer because it reduces the need for physical inspections.
During the hose manufacturing process, a Slurryflex Wear Monitor wire is embedded into the entire length of the hose lining in a helix shape. It's available in all Slurryflex mining hose and CLX ceramic-lined hose.
Slurryflex Wear Monitor is offered in two models—push-button or multimeter.
You can choose which depth you want the wire conductor set at depending on your maintenance schedule. A typical depth to embed the wire is 75% of the total liner thickness from the internal surface.
Talk to us about your requirements and we'll help you choose the right hose and wear monitor for the job.
Technical specifications

Model
Push-button
Multimeter
Hose size
Available on DN50–1500 (2–60") as standard
Hose length
Available up to 20m (66') as standard
Liner thickness
Minimum 6mm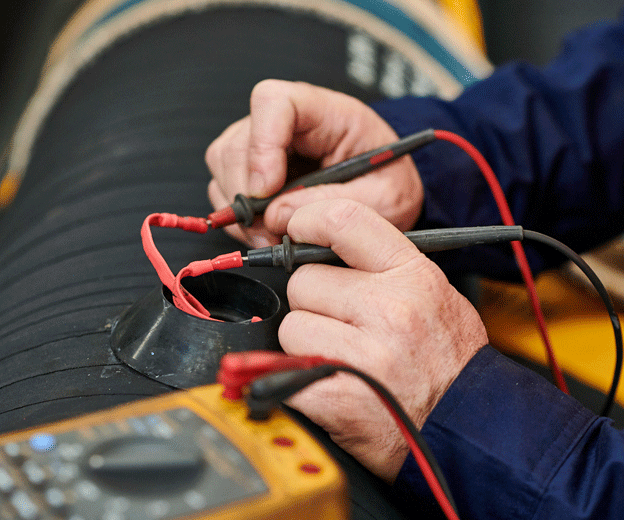 Multimeter wear monitor
The multimeter wear monitor has easily accessible wires on the outer cover. You manually connect a multimeter device to test for electrical current, giving you full visibility over hose conditions.
All of our multimeter wear monitors can be installed as separate units and rigged up to a centralised control box for easier monitoring. And they are all custom fitted in Australia according to your specifications.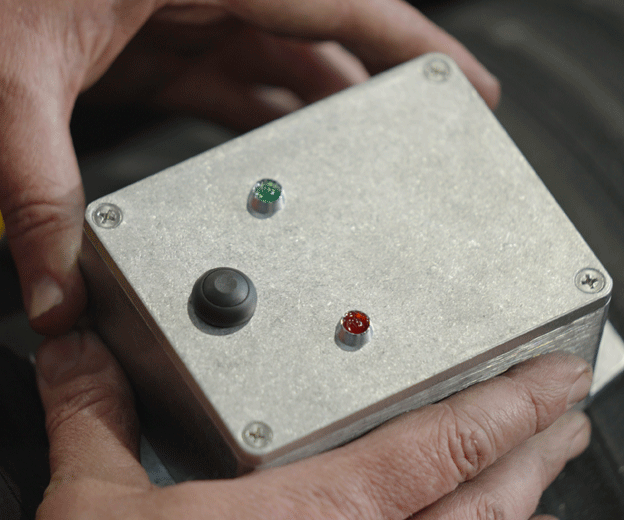 Push-button wear monitor
The push-button wear monitor is mounted to the outer cover of the mining hose in a rugged, weather-proof box. The push-button operation allows you to see the wear status without the need for a multimeter on hand.
This box can either be attached directly to the outer cover of the mining hose, or if the hose cannot be easily accessed, this box can be installed and mounted nearby.
The wear indicator check point is designed to withstand environmental or mechanical damage during installation, handling and pipe rotation.
How we help you choose the right hose:

Tell us what you need.
Tell us about your application. What do you want to achieve? What problems do you need to overcome? Let's work back from there.

Choose the right solution.
Weigh up the options. We'll do the analysis, discuss the options with you, and recommend the right hose—the choice we'd make in your shoes.

Get the job done.
You get your hose delivered to site, on time, and to spec. We've got your back all the way, including installation and commissioning.