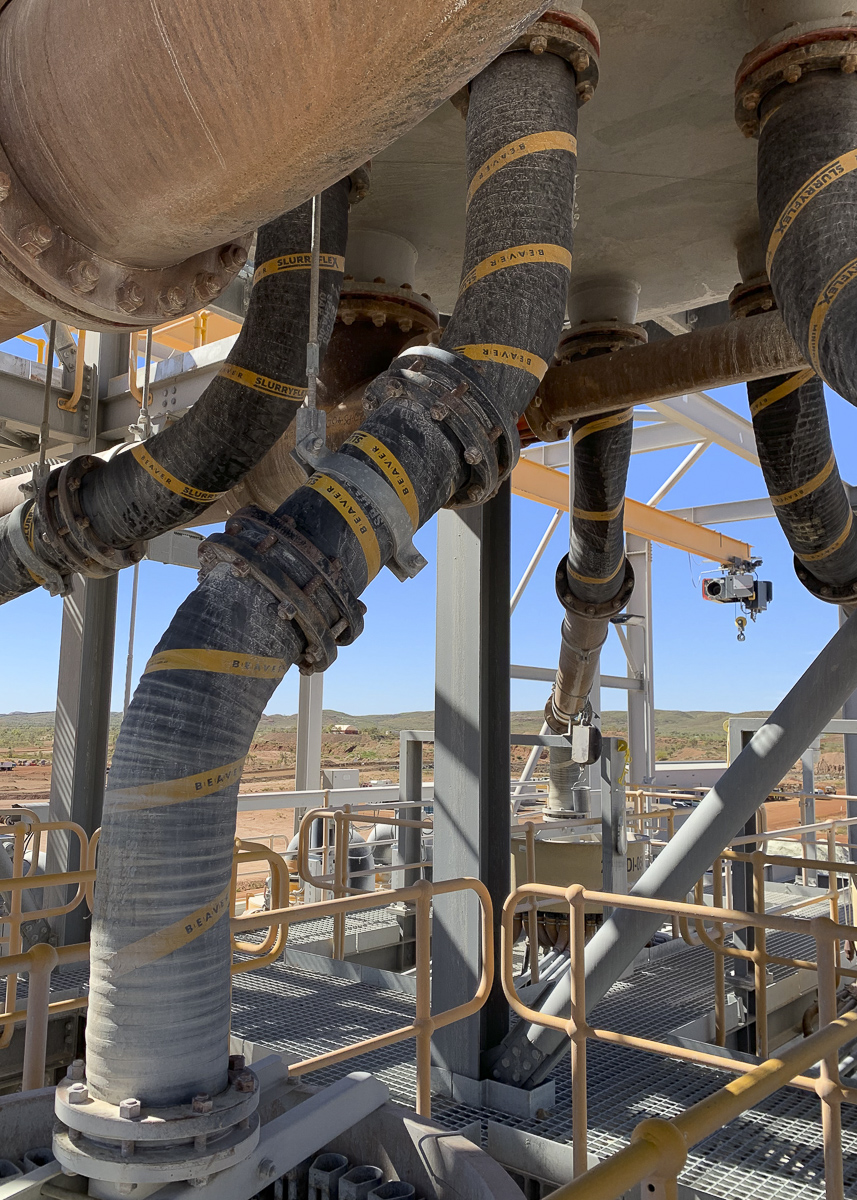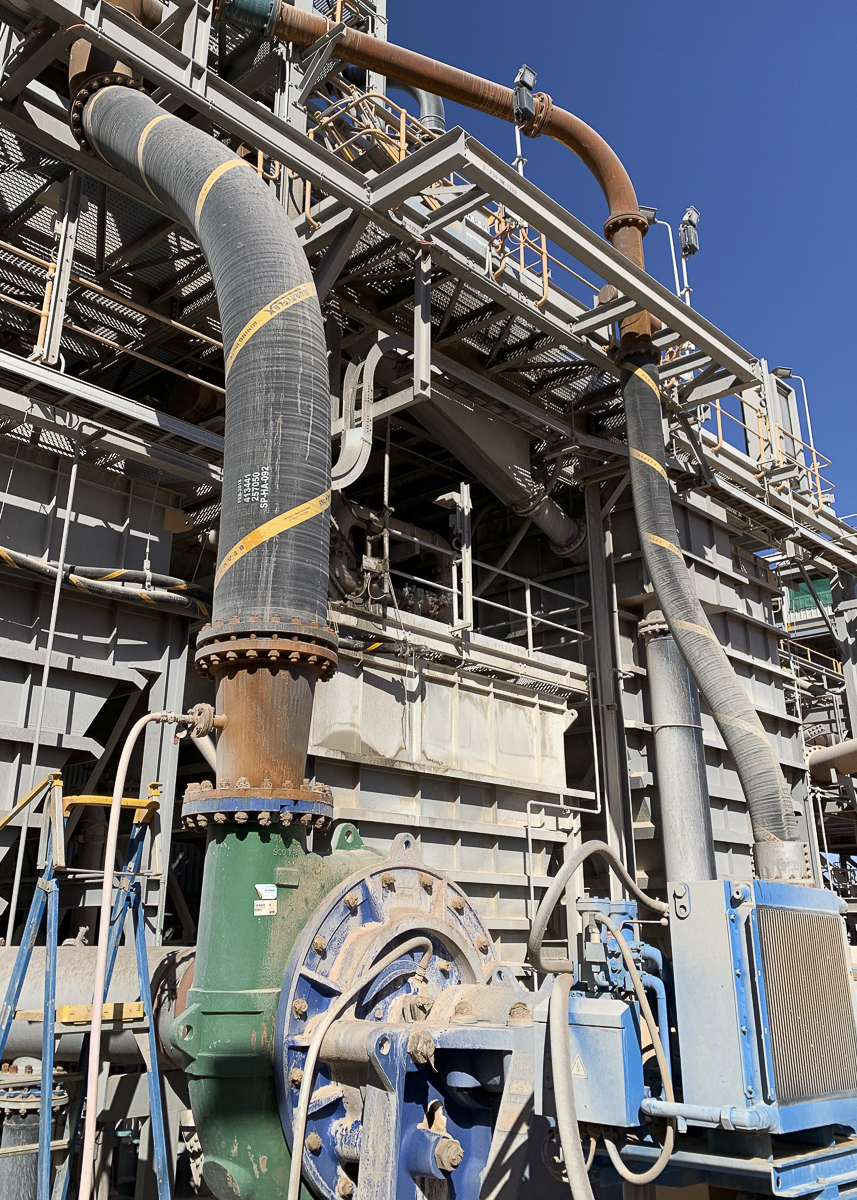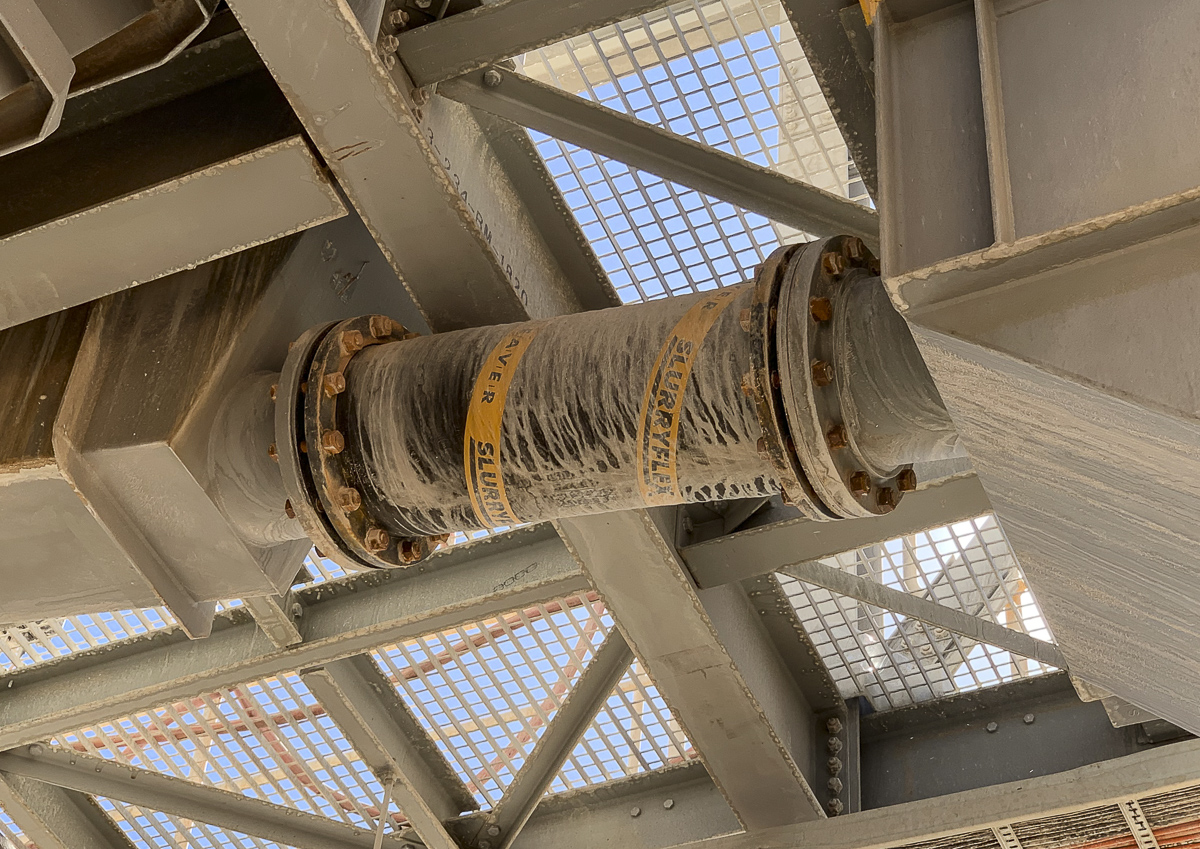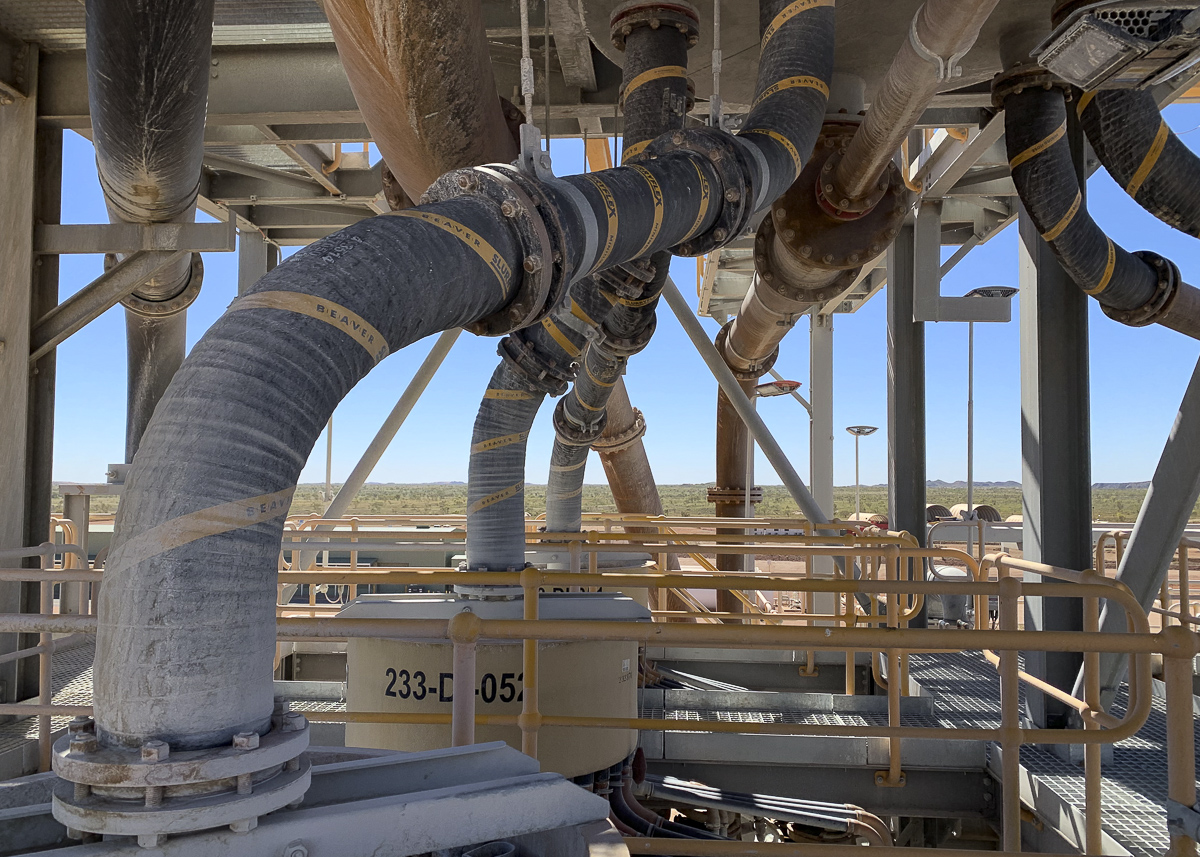 In the past, a new plant would've been built with low-cost rubber-lined pipe or HDPE.
This would be low cost at the construction stage, but create a big long-term problem—increased maintenance costs over the life of the plant. And all because of one word: durability.
So, DRA looked for a way to design a more modern slurry piping system.
They wanted a high performing system that could easily cope with sharp, abrasive lithium slurry.
When it came to choosing piping for the spiral feed line, they needed a mining hose that would be durable on the high-wear bends.
After reviewing all their options, they specified Slurryflex hard-wall mining hose with Grade A rubber because it gives long term resistance to abrasion, cutting, and tearing.
This decision paid off. Now, instead of spending their time bandaging leaky pipes, they can focus on other areas of the plant. And their spiral feed piping doesn't cause costly halts in production.
By using mining hose in this part of the system they've reduced vibration and made it easier for maintenance teams to install during shuts.
It turned out to be a smart choice. The improvements they made then are still performing well today. In fact, the team at Pilgangoora have continued to upgrade other high-wear areas of the plant with mining hose too.