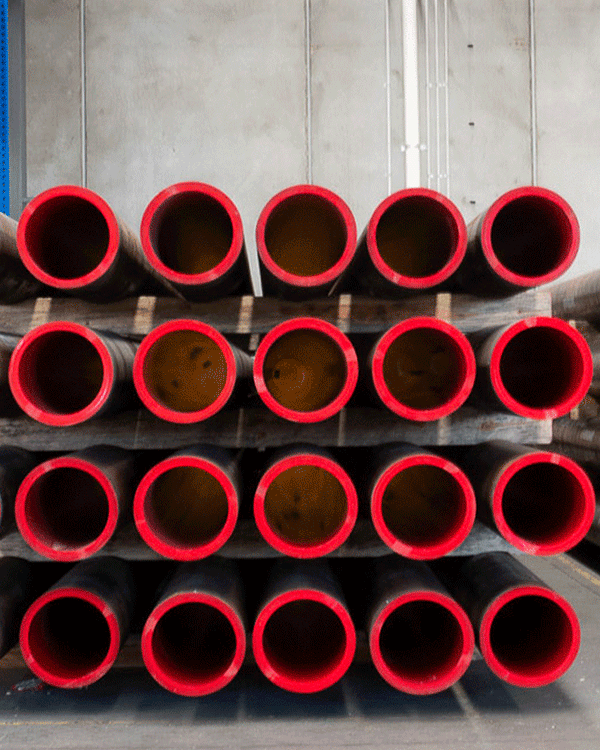 13km of Abrasiguard for tailings and waste fines pipelines
The iron ore slurry running through the tailings and waste fines pipelines is some of the coarsest in Australia. With this challenge in mind, they needed the best wear technology to manage this issue.
After completing field testing in 2016, they confirmed that Abrasiguard slurry piping was the best choice for this application.
They selected Abrasiguard because it can stand up to the rigors of coarse, wet sliding abrasion over a 15-20 year lifespan and can be manufactured in 18-metre lengths in Australia.
They also wanted Victaulic roll grooved ends. So we custom manufactured these to match the Victaulic couplings so the system would be easy to install and maintain.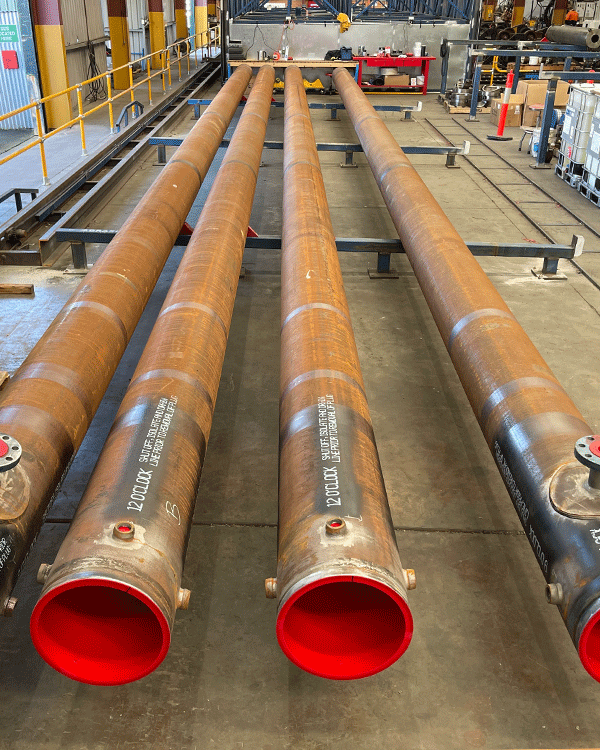 In a first for Rio Tinto, they're using 18m lengths of Abrasiguard slurry piping. This is the longest polymer-lined pipe length in the market. It has a high-performance polymer liner that is chemically bonded to the inside of the pipe to combat erosion and corrosion.
The brief originally called for standard, 12m pipe lengths. But after working through the specifications with design engineer Calibre, we recommended they stipulate 18m lengths.
What this means for the RVS project is that on a 13km pipeline, there are 30% less pipe spools required. That means fewer joins between pipework and less couplings. Fewer lengths mean less transport needed, less crane lifts, and installation is faster – reducing the total install costs.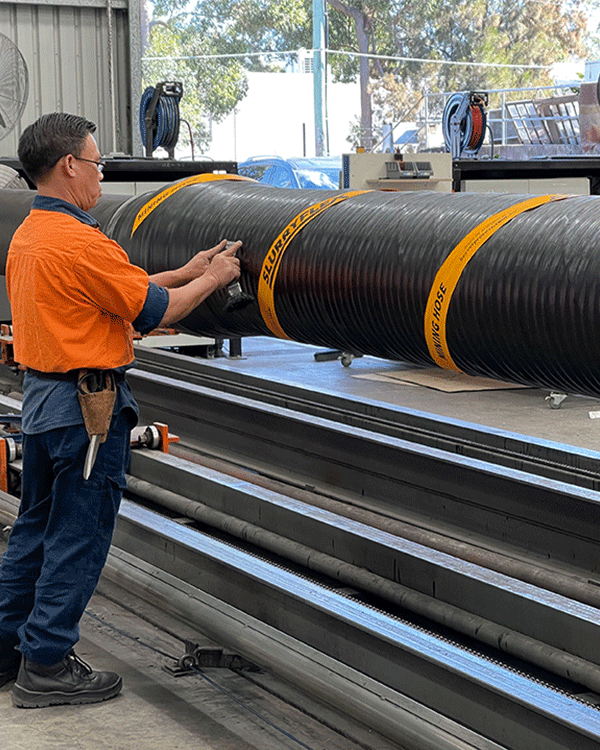 270 hoses for wet plants and overland slurry pipelines
Pictured here is one of our expert hose builders putting the final touches on a DN400 hose before it's rolled into the autoclave in our Brisbane factory. The Slurryflex mining hoses were custom built for Rio Tinto's Robe Valley Sustaining (RVS) project in WA's Pilbara region. In total, 270 were installed in the Mesa A and Mesa J wet plants, and overland slurry pipelines.
Working with design engineer Calibre, we helped them choose the right slurry hoses for their different applications.
In the wet plants, they needed a slurry hose that could handle coarse iron ore slurry at high velocity. The highest wear was expected in the bends, where the slurry changes direction. The RVS team chose Slurryflex CLX ceramic hose bends to handle the severe wet sliding abrasion and erosion conditions.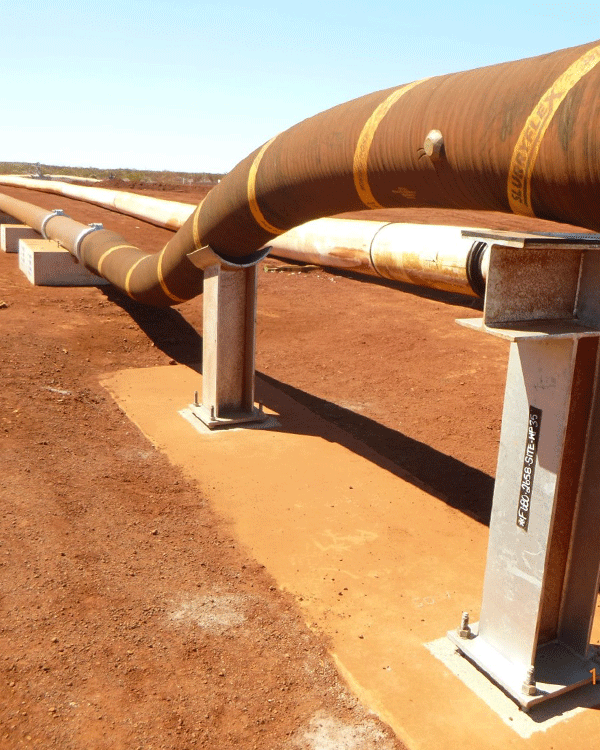 For the pipelines, they needed a slurry hose that was high-pressure but still super flexible to allow for changes in elevation along the pipeline route.
Wear wasn't the key concern here, as it was only carrying smaller-particle iron ore fines.
They chose Slurryflex mining hose, rated to 5000kPa, to provide flexibility with confidence at this high pressure.
We're proud to have partnered with Calibre and Rio Tinto on this project.