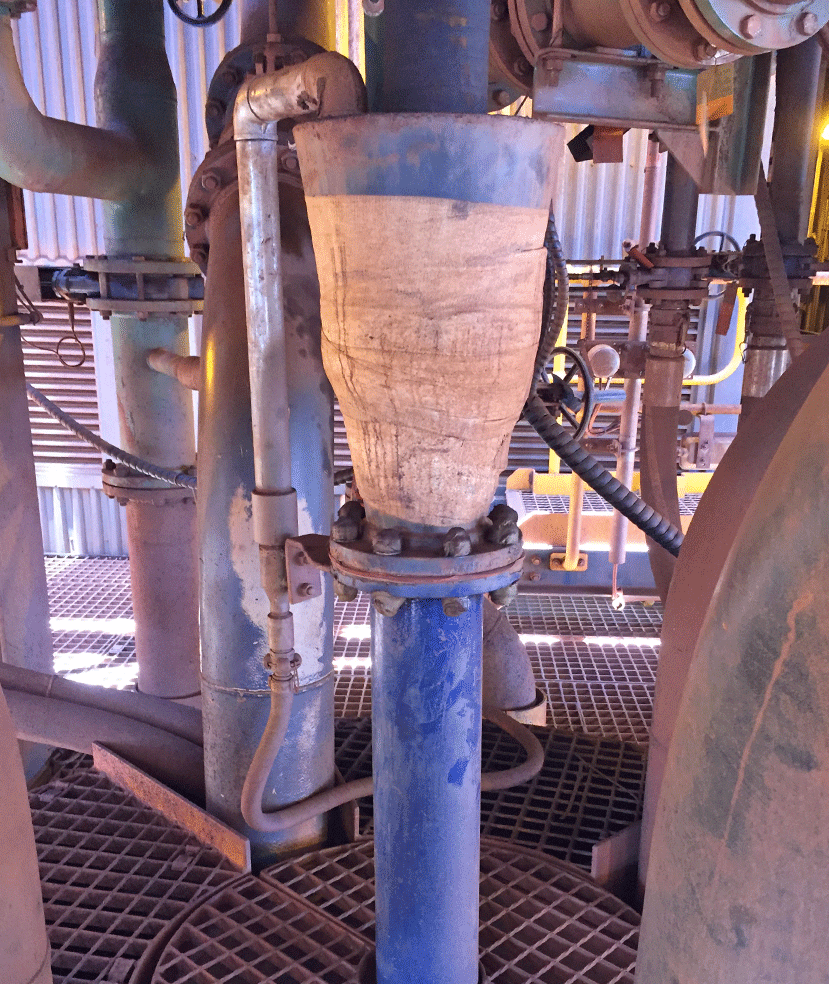 The problem
The pressure was mounting on the maintenance team at Roy Hill's de-sands plant.
Productivity was down in the plant for two reasons. Frequent unplanned shutdowns to constantly replace or bandage pipes was costing thousands of dollars in lost productivity, and each process was highly labour intensive.
The plant was still using rubber-lined steel spools from the original engineering design.
To the frustration of the maintenance team, they were only lasting three months before failing.
The team knew the plant needed more reliable, longer-wearing piping so they could improve uptime and throughput.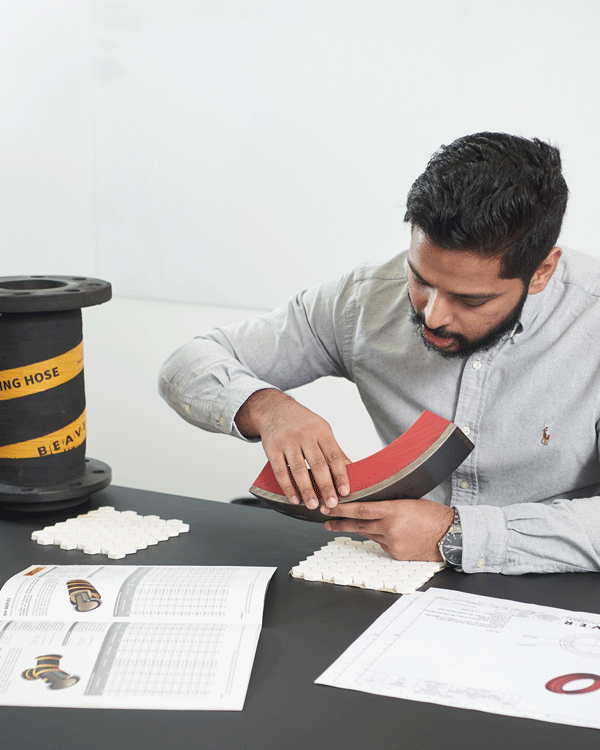 The site visit
The engineering team invited us to come and inspect the five modules that were failing and needed bandaging. We've spent a lot of time working with customers to help them fix fast wearing piping. So we know what works and what doesn't, and can help with practical recommendations.
Our piping team reviewed the information from the site visit and identified two issues with the piping system design.
"The existing design used many short radius elbows. We have found that the smaller the radius, the more impact wear there is on the outer arc of the elbow," explains our Project Manager Gavin Holland.
Our team also found that poor-quality pipe lining was adding to the increased wear. The lining had been made from a sub-standard rubber that was not fit for purpose, and there were inconsistencies in how the rubber had been bonded to the steel pipe. This caused the liner to peel away from the pipe.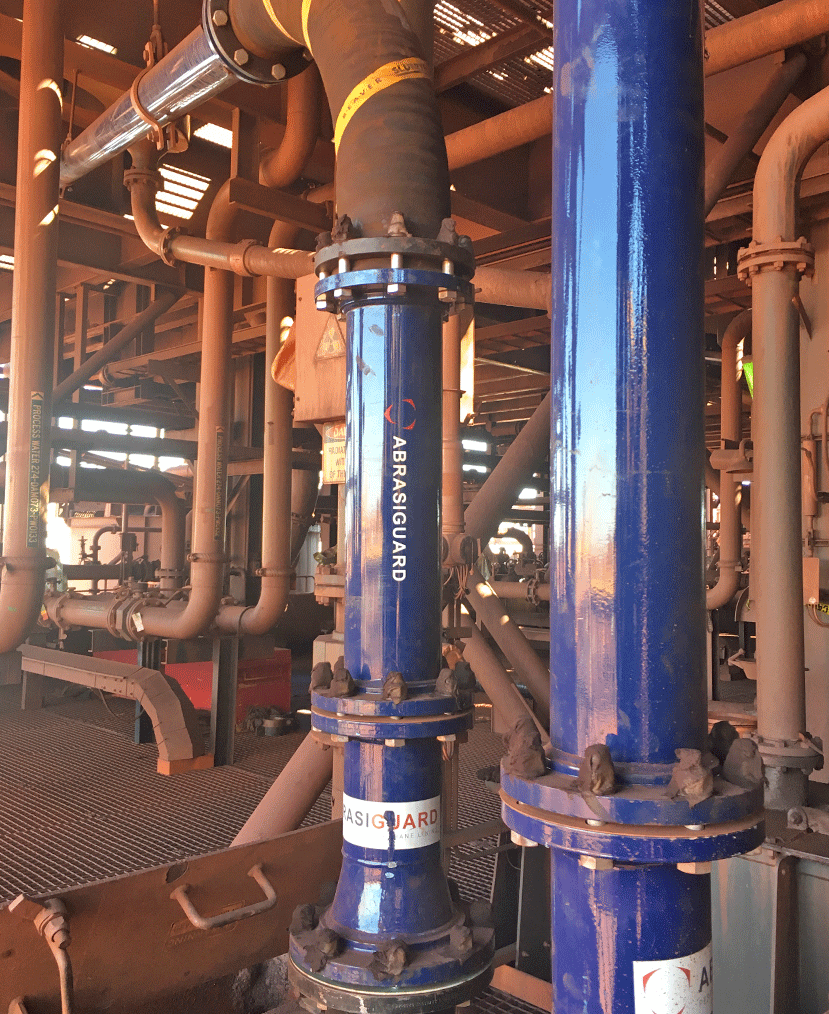 Our recommendations
To address the geometry issues of the short radius elbows, Gavin says, "We suggested increasing the radius from 3D to 5D. This provides a more sweeping bend to reduce localised wear."
To increase the lifespan of the piping, we recommended the team upgrade to Abrasiguard slurry piping.
Abrasiguard has a hard-wearing internal lining that is chemically bonded, so it won't peel away from the pipe under turbulent slurry conditions.
The polymer lining is ideal for WA iron ore operations because it prevents gouging caused by higher energy particles.
The outcome
The engineering team decided to trial Abrasiguard on two concentrate discharge lines that were handling the site's most abrasive slurry.
After installing the piping, the site's productivity has greatly improved. It's lasted more than four times longer than the original rubber-lined steel.
Based on this, the team has upgraded to Abrasiguard on the remaining four modules with similar results.
By not having to change out the rubber-lined pipework, they've saved around $200,000 over two years in maintenance and replacement costs. Plus, they've delivered on their goal of better productivity.
Cost improvement $200,000 maintenance savings
Lifespan 4x longer than rubber-lined pipe
Efficiency Improved productivity
Peace of mind No more unplanned shutdowns